For local moves, we offer competitive rates and flexible scheduling to accommodate your needs.
We'll work with you to create a customized moving plan that fits your budget and timeline.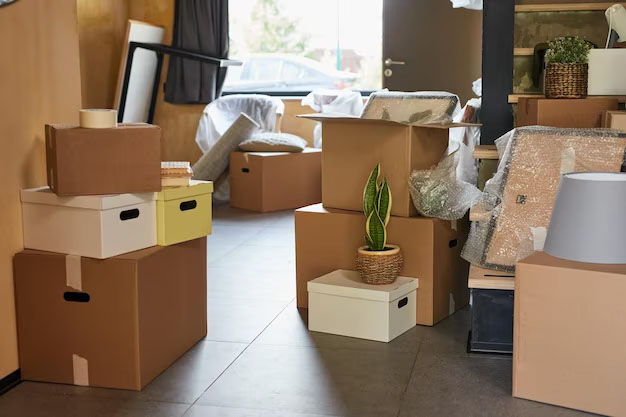 Moving Services In Jacksonville, Florida
Are you planning a move in Jacksonville, Florida? Look no further! My Movers is your trusted partner for all your relocation needs. We offer a comprehensive range of services to make your move stress-free and seamless. Whether it's a local or long-distance move, residential or commercial relocation, delivery, packing, unpacking, or loading and unloading, we've got you covered.
Local & Long Distance Moving: Our expert team at My Movers specializes in both local and long-distance moving services. If you're moving within Jacksonville or across the state, count on us to handle all the logistics, ensuring a smooth and efficient move. Our experienced professionals know the ins and outs of the Jacksonville area, and we have the expertise to navigate long-distance moves with precision.
Residential & Commercial Relocation: Moving your home or business? We understand that each type of move has its unique challenges. That's why we offer specialized services for both residential and commercial clients. Our team is well-equipped to handle household goods, office equipment, and everything in between. We'll work closely with you to develop a customized plan that suits your specific needs.
Delivery Service: Need items delivered promptly and securely? My Movers provides top-notch delivery services. Whether it's a single piece of furniture or an entire inventory, we'll ensure it reaches its destination safely and on time. Our delivery experts handle your items with care, making sure they arrive in perfect condition.
Packing & Unpacking: Packing can be one of the most time-consuming aspects of moving. Let My Movers take the burden off your shoulders. We offer professional packing services to ensure your belongings are safely and securely packed for the journey. We can also assist with unpacking at your new location, making the transition into your new space hassle-free.
Loading & Unloading: Our team of skilled professionals excels at loading and unloading services. Whether it's a truck, container, or storage unit, we'll ensure your items are loaded with care and precision. When you arrive at your new destination, count on us to efficiently unload and place your possessions where you want them.
At My Movers, we prioritize the safety and satisfaction of our clients. We use the latest equipment and best practices to ensure your belongings are protected throughout the moving process. Our experienced team is dedicated to delivering exceptional service and making your move as smooth as possible.
Why Choose My Movers:
Experienced and professional team
Local knowledge of Jacksonville, Florida
Competitive pricing
Personalized services to meet your needs
Timely and secure delivery
Let us take the stress out of your move. Contact My Movers today for a free quote and experience a hassle-free relocation in Jacksonville, Florida. Your satisfaction is our top priority!